Want to create corporate video content for your social channels but not sure where to start? Here's a list of 5 useful tips that are right for you.
In the last article, we saw how in the world of social media, videos are becoming more valuable than other types of content we are used to seeing and posting.
Today, in fact, social media is a fundamental synonym for video, and companies that do not take advantage of it are missing a great opportunity.
We will show you 5 useful tips for producing and disseminating videos on social. To find out everything, but everything, about how to leverage corporate videos on social (from pre-production to promotion), click below and immerse yourself in 75 tips for using videos on Facebook and Instagram!
How to produce corporate videos and spread them in Facebook and Instagram:
#1 Decide on the video marketing strategy, i.e., "hoist the sails and drop anchor, sailor!"
Whether you are interfacing in the world of video for the first time, or you already have experience in creating this type of content, you will know that simply recording it is not enough to make one.
Picking up a camera or phone and starting to record without being clear about what you want to accomplish is a bit like be sitting in a boat without oars and letting the current decide where we want to go.
Before you start thinking about what kind of room you will use, there is one even more important thing you need to do, which is to decide on your strategy . So get a pen and paper and start putting in writing what you want your main message to be andwhat ideas you have for wanting to convey that message.
This may sound trivial perhaps, but it is not. Putting your thoughts in writing helps you figure out what you really want to do, helps you put in order the path--which has little to no order--of mental flow. Once you have the latter in order, you can move on to the next step: deciding what kind of video it is. There are several, and each has a purpose and a way of showing the audience something in a different way. Among the videos you can consider making are:
Product videos
Explanatory videos
Video onboarding
Internal training videos
Video of testimonials
Promotional videos
Videos of company culture
Video voicemails
Video on social media
#2 Every Social has its own video rules, i.e., "learn how to read the stars and set your course"
We've seen that you can make several different types of videos, but what if we thought, for example, that we were going to make a video showing the company culture of our company, and that this video was about 3 minutes long, could we post it indiscriminately on any kind of social media?
In theory yes, but it is advisable not to. For each social, it is advisable to structure a different strategy regarding the videos to be shared, mainly related to the length of the content. In fact, each platform has different performance ranges different ones. On Facebook, for example, it tends to be short videos (within and no longer than 180 seconds) that perform best. In addition to this, there are actual time limits to be met, which on Facebook and Instagram are:
Facebook: 120 minutes
Facebook Live: 240 minutes
Instagram: 60 seconds (although longer can be posted with IGTV )
Instagram stories: 15 seconds
Knowing what these restrictions are also helps in deciding how to set up a video, how long to make it last, and most importantly helps in deciding whether that type of video would be good for that social platform.
Relying only on limitations, however, is not the only thing to keep in mind when you want to make video content. Depending on the social on which you operate, audiences like to see a certain type of content. One type of video might do well on Instagram or TikTok, but the same might not necessarily do well on Facebook. So it is good to think about differentiating your videos based on the social platform on which you want to post this type of content.
---
In-depth materials: 
How to promote and produce corporate videos on Facebook
How to promote and produce corporate videos on Instagram
---
#3 How to create viral corporate videos, or "give importance to your fellow travelers and don't forget about them"
Who wouldn't want their video to go viral?
If you start out with the goal of wanting to create one, you should probably change it. Virality is just a momentary phase, a moment of glory that as it came fades into nothingness after a short time, but more importantly: it is not something you can plan and/or control, it just happens and that is when you will have to give it your all.
Understanding then that the most important thing is not trying to go viral, what is then?
The answer should be immediate: your audience, of course. When you create something, when you make a video for your company, you should always have in mind that you are doing it for the people who follow you, to show them something they might find interesting, and that is never easy.
We are not telling you to make content that denaturalizes what you are or what your company does just to make your audience happy, but to make content that can be interesting to those who follow you. For example, if you make mainly 2-minute videos and you see that the people who follow you do not go beyond 30 seconds of each clip, perhaps you should try to create content that expresses the same concept but with a shorter duration, not exceeding precisely 30 seconds.
This is what we mean by giving importance to your audience, and if you do that, you will see results right away.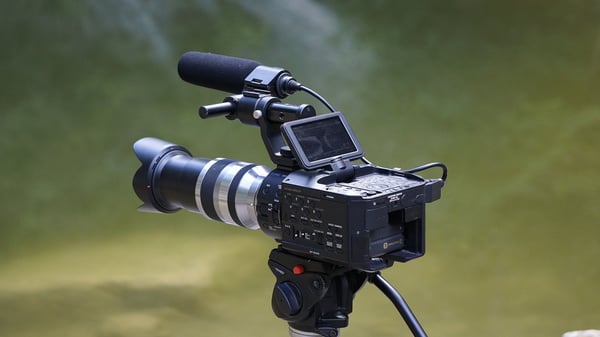 #4 Constancy in social media posting, aka "more rum (but not too much)"
Being very active on social when you have goals to achieve is a must. Be careful though, we are not telling you to be present h24 and post something every half hour. That would be counterproductive in every way and would lead people away from you.
Your presence on social media must be moderated if you do not want people to begin to see you as a negative figure who uses social media purely and only for promotional purposes.
The ideal, for a medium-sized company, is to post one piece of content a day, at least four or five times a week. Managing to post with this frequency is not so easy, but this is where the countless festivals and occasions in our country come to our aid.
Creating videos to celebrate every occasion or for whatever cultural phenomenon is going crazy on the Web is almost materially impossible. But it still makes sense to have your finger on the pulse of what's going mainstream, which could in turn help you achieve greater coverage-and even could make planning your video content much easier.
#5 In Social Media Video Marketing, the important thing is to test, i.e., "sometimes the above is below"
At the same time, you don't have to and can't invest all your efforts in thinking about how you can make a video or thinking about whether or not you will like it. You cannot always know what will work, even after taking many things into consideration, including research and data analysis.
Sometimes you just have to jump in and see how it goes, experimenting. So take the risk to give room for creativity. Do something that is "out of the ordinary" and break the mold-only then will you be able to figure out what is best for you and your business.
Will it go wrong? That's okay, you'll try again with something different (partially or totally) but don't dismiss that idea outright. Just because something didn't achieve the results you hoped for doesn't mean it's totally to fail, maybe it will have been other factors that didn't allow you to achieve it, such as the day or the time. So try again to post something similar (or even the same) on a different day and time.
Try again once or twice, and if it hasn't worked this time either, then you can discard that type of content for good. When you want to create a new one, make sure you are well aware of the basic guidelines of videos in social networks.
Did you like the article?