Space Diner
The SocialCities Podcast/Hot Table.
---
Welcome to Space

Diner, a diner run by SocialCities, which has managed to grow from a small startup and now guides companies through the digitization process.
---
Every week we prepare excellent dishes full of interesting, simple topics that can help you better orient yourself in this gigantic digital universe of gurus and big words. Marketing, new technologies, startups, market trends-you'll find topics that are always fresh and in season.
---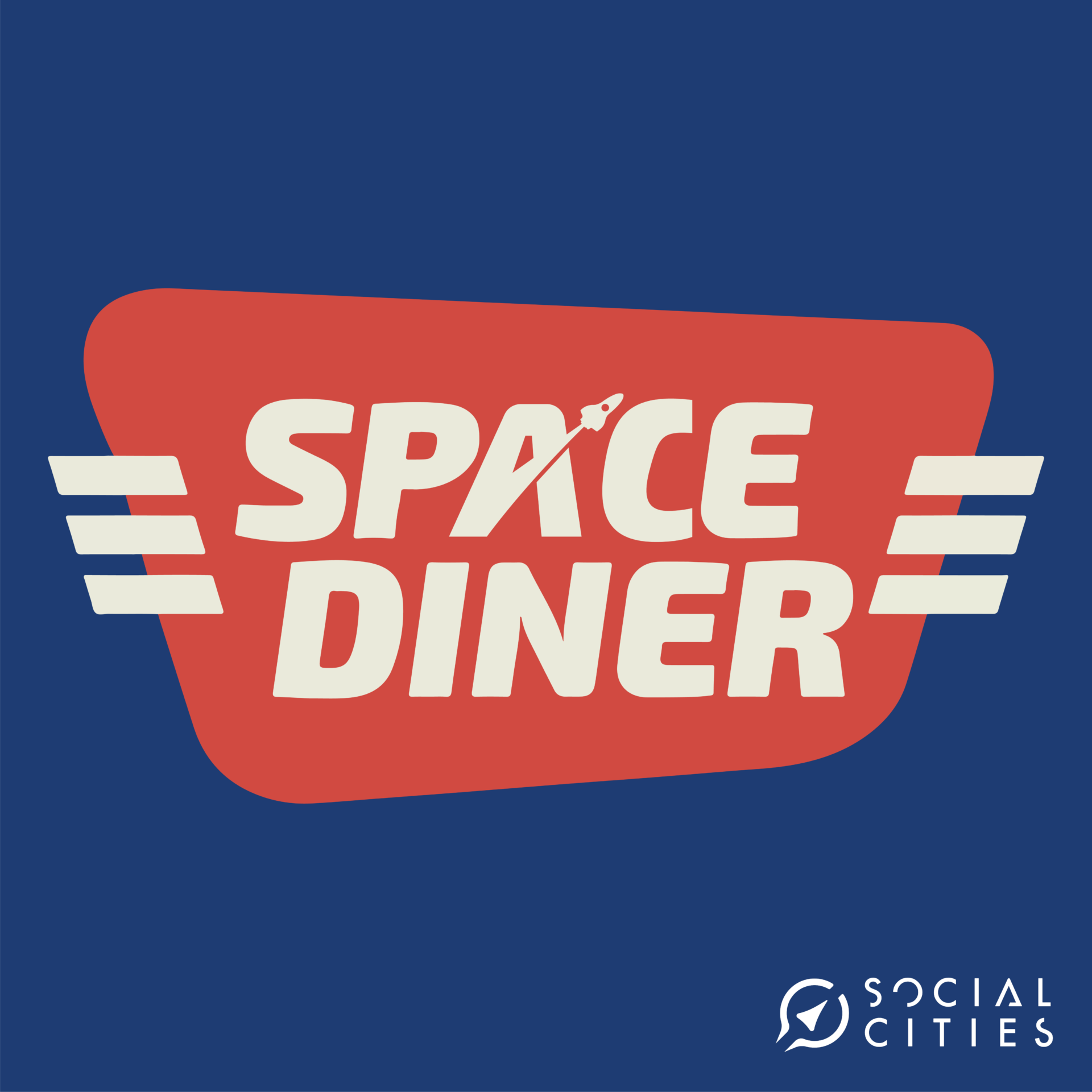 It is always the fault of marketing
Luca, a regular customer at the Space Diner, would like to open a startup. Together with Anna, the diner's cook, he has discovered that it is not as easy as it might seem. Today, Anna offers a dish based on marketing strategies to complement the service and prepare Luca for his entry into the startup world.
Startup, the first steps
Luca, a regular customer of the Space Diner, has an idea and wants to open a startup, but he has no idea what to do. Anna, the diner's cook, is ready to offer him a tasting menu with all the tips on how to take the first steps, but most importantly, the mistakes not to make in order to make his idea fail even before launching it on the market.
Think like a programmer
This time we delve into the world of programming, hostile territory for many people, but which has now become essential when it comes to enterprise digitization. We will try to get inside the minds of developers, to get closer to their way of thinking, and find out that they are not aliens.
Don't accept cookies from strangers
A delicious smell of cookies emanates from the Space Diner kitchen; the temptation to accept them all is there, but to do so, one must be aware of what one is accepting. Let's delve into the topic together and talk about the potential downsides of unaware use.
How much does the web pollute?
Also today, Luke returns to taste one of the hottest topics at the Space Diner. The dish of the day is digital pollution. Together with Giada, chef du jour at the SocialCities diner, he will uncover some of the darker sides of the web. What about you, do you know how much you are polluting while surfing the web?
E-commerce: which platform to choose?
Today at Space Diner we find Max again, ready to recommend the best ecommerce platform to match your business. One of the most important choices to make at the beginning of ecommerce development is precisely to choose the platform best suited to your needs.
The culture of innovation
The Space Diner kitchen will delight us with lots of innovation, explaining the main innovation techniques and methodologies applied by large companies and startups. Research and development departments, open innovation, internal innovation methodologies. The right innovation for every type of company.
CRM: what it is and why it is important
Amir's Spicy Kitchen will give us a taste of a rich dish of CRM.In detail we will understand what it is and what are the main features behind this tool. A CRM is not just an address book of our customers but can be a really useful tool that can save so much time for both us and our employees.
Let's talk about SEO
A surprise in the Space Diner kitchen will introduce us to the magical world of SEO and search engine optimization. Let's try to understand the basis behind this challenge that everyone promises to win, but few manage to do ... be first on search engines!
Website, content is the king
After the technical aspects Max of delight with an in-depth look at the content of a website: photos, images and text. Elements that are often overlooked but are critical to having a professional, well-ranked website.
Website, the technical aspects
This week the Space Diner kitchen brings you a brief summary of everything you need to consider in order to have a solid, high-performing website. We will focus on the technical aspects, from the language with which it is developed to the hosting on which the site resides.
User Experience: You are not the user!
Max's Kitchen brings us the basic concepts of user experience. We'll talk about how critical it is in any digital project, how the great ones do it, and how we almost never do it.
Sweepstakes
Chef Max offers us as his first dish the online contest (or sweepstakes), a marketing tool that is as effective as it is complex. Effective because it makes users protagonists and generates virality, complex because the regulations regarding sweepstakes are very strict.
Trailer
Space Diner regular Luca invites you to take a break under the banner of marketing, new technologies, startups and market trends. Come on park this spaceship that's on him for this round!