Web Marketing Agency: Strategy, Reporting, SEO, AdWords, Social Media Management, Lead Generation…and more
Web marketing represents a concrete and measurable possibility for companies to build customer loyalty and to attract new customers thanks to lead generation campaigns.
Why concrete? Because of hundreds of successful case studies, our clients and others that have clearly demonstrated that marketing is an effective instrument to make your business grow. As a matter of fact, it allows your business to stand out. Nowadays, you need much more than providing a good product or service to sell. 
Why measurable? The fear of many companies is entrusting themselves to consultants that  they are not sure "what thay do". Thanks to the web analytics all what we do can be traced and the regular data reporting of SEO campaigns, lead generation, advertising and social media management ensures the greatest data sharing. In this way, our team can provide you with a full insight of the strategy adopted and develop further improvements to it.
Our web marketing approach.
We build

solid marketing strategies

for your business, able to foster an increase in website conversions.

We

plan every single aspect

of your presence on social media, including advertising campaigns.

We carry out reports to measure and share performances.
In the marketing plan of any company the digital world is now of utmost importance. SEO, SEM, AdWords, Analytics, Facebook Adv, lead generation, digital PR, social media management and e-mail marketing are some of the tools enabling your company to be successful in the web world, whether your company is small-size or large-size. Over the years, we have worked for work realities very different from each other in terms of size, budget and area of business. This has enabled us to gain experience in multiple areas of work. 
Is your web marketing strategy effective enough?
Analysis is the starting point to improve your company's online presence.
Fill in the self-assessment questionnaire to spot your company's strengths and weaknesses in the web. With the questionnaire you will able to:
carry out a self-analysis

of the use of your corporate online channels (the form consist of 4 sections: website, social networks, advertising campaigns and lead nurturing)

get a score

to measure your strategy's effectiveness

receive an email from our marketing team

giving you a couple of tips. 
After filling in the form, give us your contact details in order to get your score and our tips .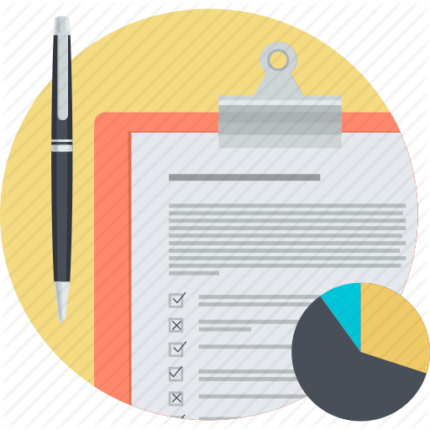 You can contact us for small or big projects, for a single service or for an entire strategy.
Based on your needs and objectives, we can offer you guidance in a single area of web marketing (e.g. to improve your website positioning or to mange a campaign), or in the entire digital area.
You can choose us as your partners for a long-lasting relationships. Clearly, a long-term project allow our team to get to know deeply your company and product, so that we can promote them more and more effectively.
You can choose otherwise to entrust us with a project and, over time, to become independent and manage it autonomously. In this case, we offer you lesson packages enabling you to gain the expertise necessary to make it on your own.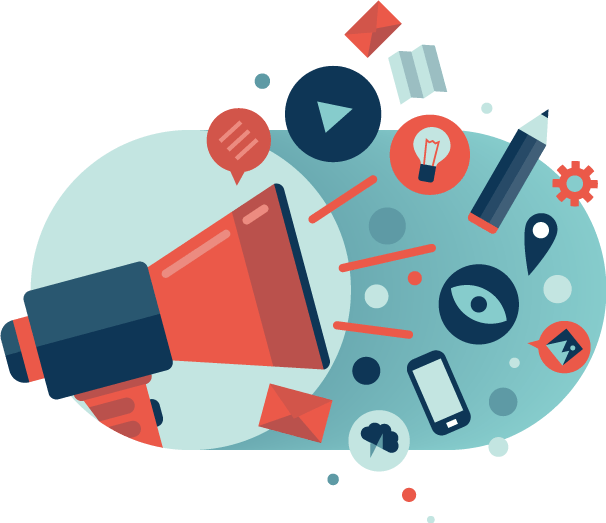 The only thing Marketing can't do for your company is making morning coffee. Or can it…?

GLI STRUMENTI DEL MESTIERE
Come miglioriamo visibilità e conversioni della tua azienda

Google AdWords
Farsi conoscere, vendere un prodotto, promuovere un servizio o un'offerta. Usiamo Google AdWords in maniera mirata e personalizzata per ogni obiettivo

Google Analytics
L'analisi e reportistica è una parte importante del nostro lavoro. Grazie a Google Analytics possiamo tracciare e analizzare metriche dettagliate su tutti gli aspetti di un sito web.

Seozoom
Il monitoraggio di competitor, parole chiave, posizionamenti e migliorie da apportare passa da molte piattaforme di analisi, tra cui SeoZoom. Utilizziamo tutti gli strumenti a disposizione per elaborare strategie vincenti.

Facebook Ads
E' il social network più utilizzato al mondo e dispone di una quantità inimmaginabile di dati sugli utenti. Usiamo questo strumento dandoti chiare prospettive e scegliendo budget ed obiettivi adatti alla tua realtà.

Linkedin Ads
Rappresenta la più grande rete professionale al mondo. Usiamo questo strumento per campagne mirate a raggiungere professionisti in maniera profilata.

Instagram Ads
Strumento adatto ad alcune realtà per aumentare notorietà del brand e coinvolgimento, Instagram e le pubblicità su Instagram sono parte di una forte strategia on-line.