Do you want to open an online store and profit more from it? Are you thinking to create an app to get closer to your customers?  Tell us more about your goals, budget and time filling in the form.
We want to share our experience as web marketing consultants to provide your company with the best tools to tackle today's complex market.
The goal of every company is to sell their product or service. The internet offers less expensive opportunities and solutions than traditional means and whose results are easily measurable.
Read the article below for a brief introduction to the potential of the web as a tool to make yourself known and boost sales.
Which are the right steps to follow in order to boost sales?
In the first place, you need to be known by new customers. Building an effective website is a huge help for that. To lean more, read  the article dedicated to the website.
Every company, then, knows that a loyal customer is a customer who spends more, who will try other products of the same company and that will start a positive word of mouth. The first step is therefore to satisfy the customers already acquired. How? Especially for those who sell online, or for those who want to start an e-commerce business, the site must be clear, the products well catalogued and the steps to get from research to purchase must be few.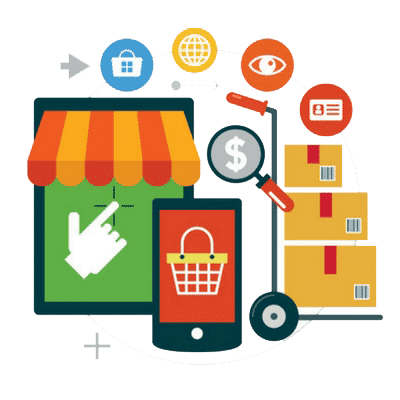 The world of e-commerce is varied and complex, but with our experience we can create tailor-made platforms that make it easy to manage products online and allow high conversion rates, or to bring as many users as possible from the phase of visualization of the product to that of purchase.
Very often the development of an app can be an excellent solution to streamline purchasing processes and to offer additional services to customers, in order to build customer loyalty.
Another topic is sponsorship: advertising plays a fundamental role in boosting sales.
In the digital age, the modalities have changed but not this principle.
With a more limited budget than classic media, a company can sponsor their products or services online by targeting users who are interested in that category.
With appropriate web marketing and SEM plans, i.e. online advertising, it is possible to know in advance the public that will see the announcements and the expenses you will support.
Maximum control, maximum results.