Are you tired of all the "we are professional and passionate about our work"? What about all the "we are a target-oriented team of experts"? We will not say any of these.Truth be told, we are. But we would like to tell you something more about us and our team.
We are real people. Each of us has their personality and their traits. Some of us like to drink coffee at noon, some others take a swim during lunch break. Some come to work by train, some others don't even want to hear about public transport anymore: they have spent too much time on buses during their teenage years.
 Our stories and our habits mark us as individuals but they do not prevent us from being a team. A very close one. We work together in order to achieve a common goal and when we welcome new clients aboard they love our dynamic and relaxed environment. We are able to meet their needs and and work together in a proactive way.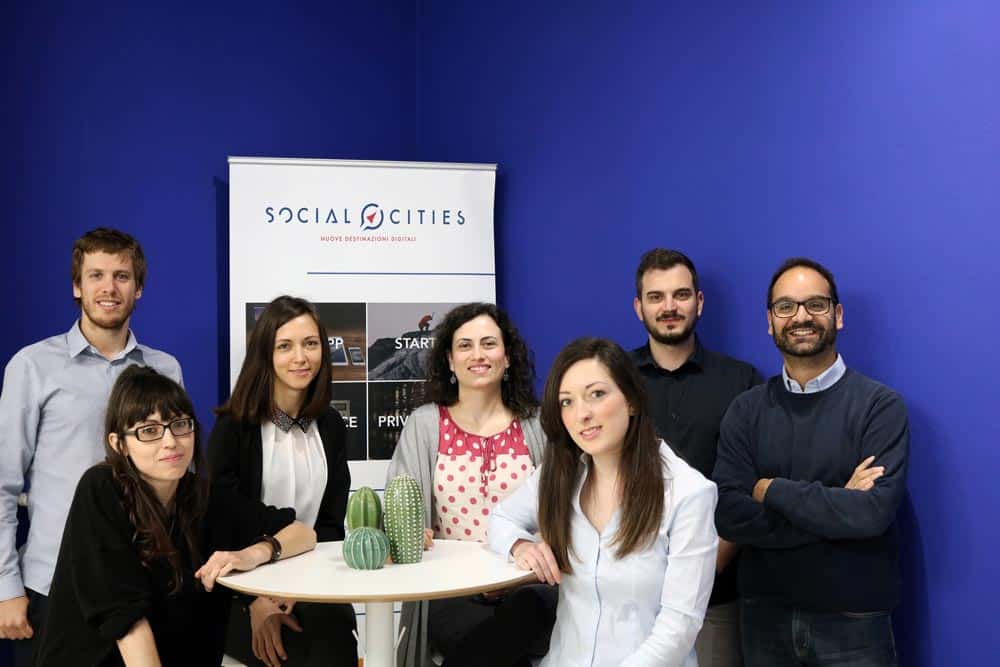 Are we passionate about our work? Yes, we are. We won't lie to you. Maybe during cold winter days we would rather be in a cozy cabin somewhere in the mountains. Perhaps when we see the sunny summer sky we daydream about the beach. It happens to everyone, even to the most passionate worker. Luckily, during those difficult times we know we can rely on our team: a cup of coffee and a good joke can cheer us up. Most importantly, we know we can count on the satisfaction from our work, which we share with our clients.
Are you wondering what would be like a meeting with us? It would be an honest and open chat. We will listen to you. We will understand what your expectations are and what difficulties you face everyday with the web strategy for your business.
One-size-fits-all solutions do not exist when we are talking about success. This is the reason why we find unique solutions that fit your company and your goals. There is only one constant feature of our private and labour relations: we need to meet to get to know each other.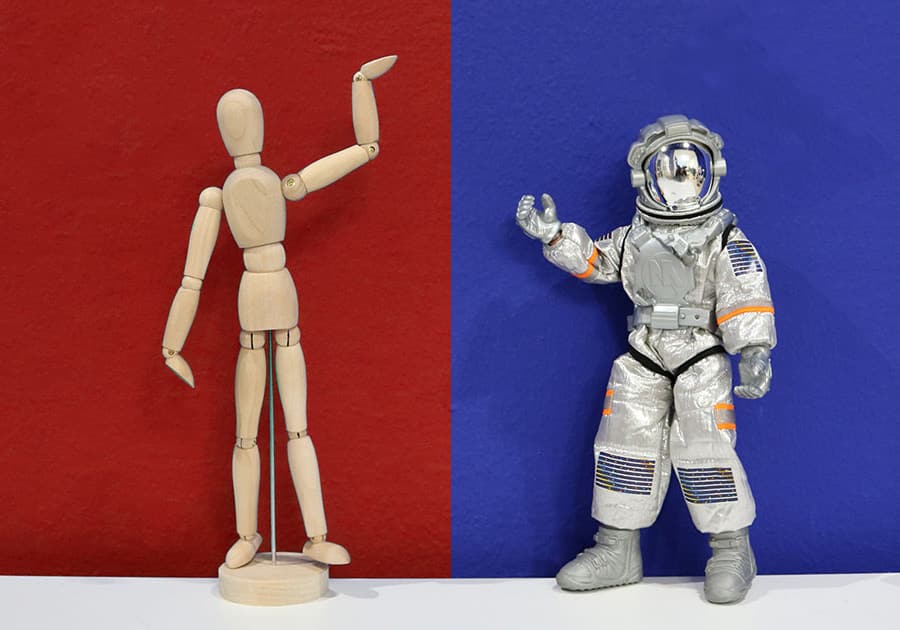 We decided to describe the world of the web, the questions of entrepreneurs, the successes obtained by our customers and the most common doubts of companies through two characters: Wooden Man and Astronaut.
Between situations and questions ranging from the website to the Facebook page, from E-commerce to AdWords campaigns, from hosting to graphics, these characters will accompany us on a journey into the world of web and marketing. Direction? New digital destinations.
To learn more, read their presentation and follow their stories on our social media channels.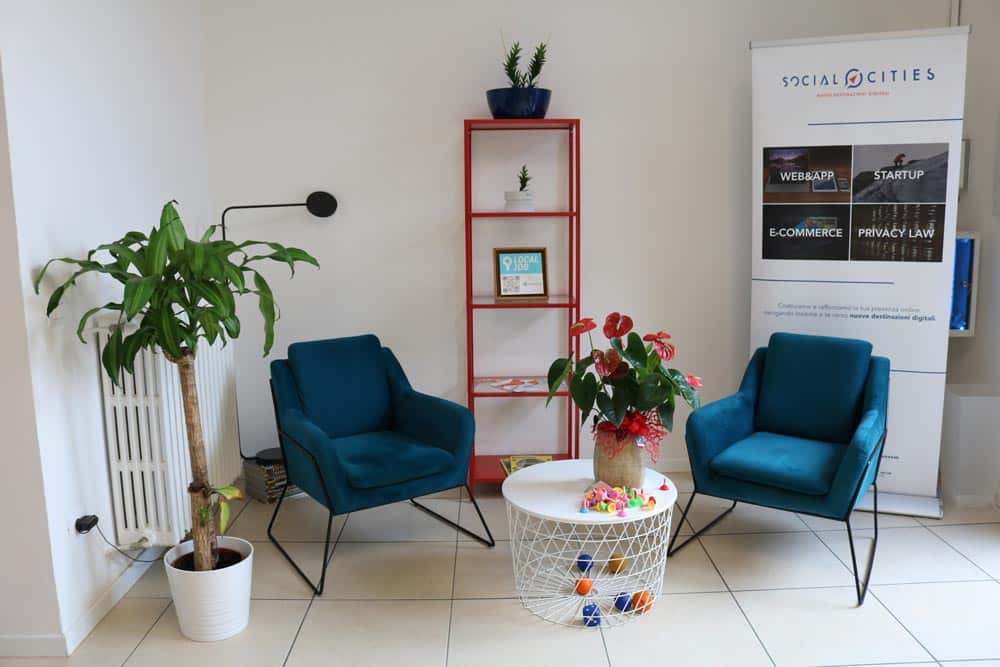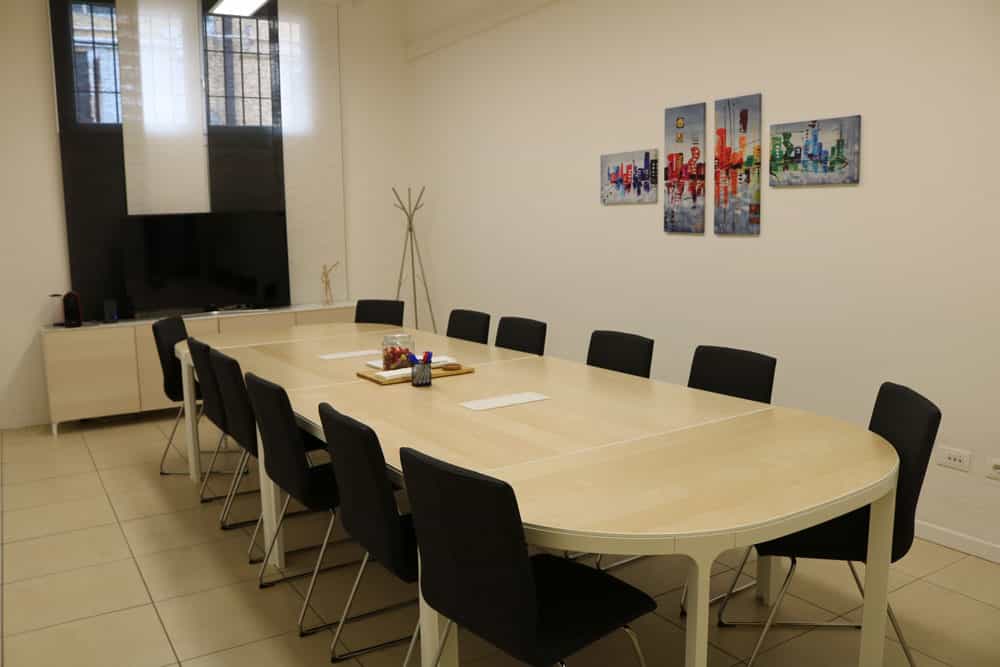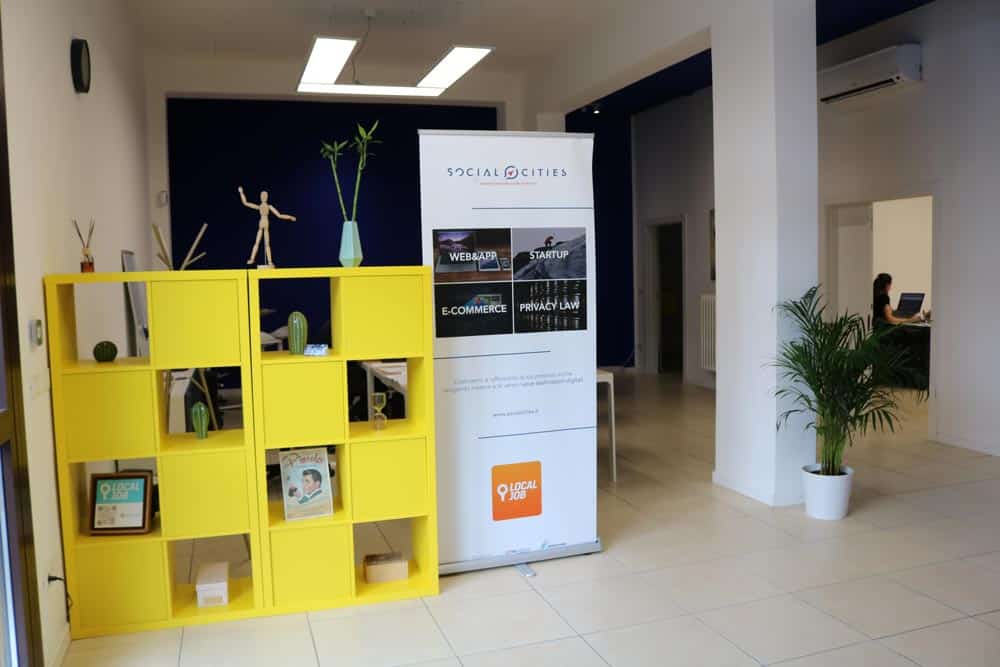 VISION
The age of technology has changed all of our habits. Our mission is to use experience and expertise and lead our clients and partners to new digital destinations.
Our purpose is to increase the technological supply in Italy. We meet your needs quickly and with innovative strategies, using our own projects and flexible solutions.
We are able to offer you the best and the most economic solution. We aim at your business purposes, analyse the market environment and use the appropriate technology in order to comply with all of your requests and specific and measurable objectives.
We firmly believe that professionality, technology, innovation and expertise are the key ingredients for your success.
NICE TO MEET YOU
Here we are: we are specialized professionals able to manage your web project from the beginning to the end. We guarantee the highest quality level through transversal skills and continuous training.
OUR PLAYLIST
In our office there are two things that can't just miss: a good coffee and music always on-air. Share with us our playlist and come to our office to listen to it over coffee
DISCOVER LOCAL JOB
We founded SocialCities to develop our very own project, LocalJob. It is an app that allows customers to get in touch with property maintenance workers. Thus, they can find professionals when needed, verify their reliability and get a quotation.
Geolocation and reviews help customers to figure out the best solution.
Do you need someone for house repair works or for personal care?  Are you moving? Perhaps you want a tutor for your children. We have you covered.
LocalJob, as an innovative Startup, has already won many awards, including Startup Chile, TIM #Wcap, Amazon Web Services and The Hive – Internationalization Award.