Design and graphics agency. Choose to put your product in the best light
Human beings are recognisable from their face, tone of voice and style. Likewise companies must be unique and identifiable, otherwise they'll be devalued, even though their product is good. Design and graphics experts joined our team to give voice to your company. Our graphic designers are specialized in Brand Identity. Brand identity involves creating an image and style guides for your brand. We give you a style guide booklet which includes logos, fonts, colors, patterns, etc. Therefore you will be able to use them online and offline, maintaining the consistency we designed for your brand.
We are the make-up artists of  your company: we don't change you, we enhance you.
We shape and revise your brand identity to make you unique and recognizable.
We create style guides: they are essential when it comes to maintaining consistency in visuals and communication.
We develop websites, e-commerce sites, applications and social media graphics and designs for advertising campaigns that are able to embrace your brand's image.
Designs and graphics for companies, startups and freelance professionals. A powerful and corporate image that shows who you really are.
Brand identity & brand design
Company values, target audience and differentiation from competitors lay the foundations for naming and for the development of logos, visulas, colors and fonts. These elements are your company's DNA and allow to custom all the means of communication you use.
Web design
Web design is a broad term. It embraces both graphic design and user experience or more technical aspects. Our mission is to shape visuals for your website that can stimulate emotional involvement in your users and make their experience on your website pleasant.
Graphics
We create online tools both technically and in terms of graphics: we build websites, e-commerce sites, applications, social media graphics landing pages and online catalogues. We want to deliver services that make your company recognizable. We can also take care of offline marketing graphic (e.g. catalogues, custom folders, flyers, visiting cards etc.).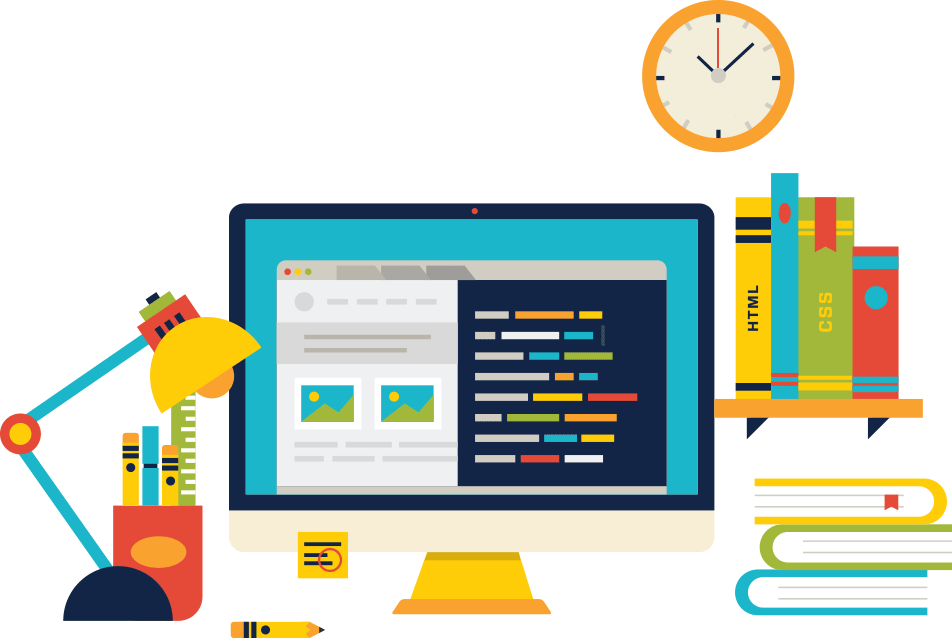 You have worked hard to create a beautiful company and a great product, right? Good then!
Do not neglect the image of your brand and your products.
The online appearance of your company (website, social media, catalogues, etc.) should have the same corporate idenitity showed on the offline activities like brochures, flyers, visiting cards and your company profile. This is a key element since it prevents customers from being confused.
"Image isn't all about appearance, it is also a powerful means of communication"
We put a great effort into coordinating the online world with offline activities, always complying with graphic guidelines and company values. If we are revising the entire image of your brand we always make sure to provide guidelines for online and offline visuals.
Now your website is visually appealing/looks great/looks amazing. What's next? Let's promote your business with the best online marketing strategies.
Do you think your website isn't good enough for your business? You deserve more.
TOOL BOX
Web design for websites, app and much more

Photoshop
Photoshop was published and developed by Adobe. It is the best professional image editing software and the best for creating mockups.

InDesign
InDesign is a product developed by Photoshop's developers. It is a desktop publishing editor software mainly targeting the publishing industry. Allows you to easily create layouts for activities related to press, websites and mobile devices.

Illustrator
Illustrator is another Adobe product. This software has been developed for vector graphics. It enables you to create vector images through geometrical shapes and tracking tools. InDesign is mostly used for logos, advertising material and website layouts.
Brand Identity
Brand Identity needs to be clear and robust. It needs to be easily recognizable and is composed by several key elements that make your brand unique.
Trademarks and logos
Trademark and logos play the main role in Brand Identity. They are the most important and sensitive aspects concerning the company's corporate identity.
Brand Manual
A style guide (or Brand Manual) establishes  guidelines for all the aspects to take into account for the brand. It lays down the rules of a seamless and easily recognizable corporate identity.