Buyer's Journey: from information to purchase
At the roots of a good Inbound Marketing strategy lies the creation of useful and valuable content targeting your Buyer Persona.
This is still not enough. Not only you should know perfectly your target audience but you also have to understand how far they are from purchasing. It could be that they are still quite far (e.g. they still need to find out what kind of problem they have), halfway (e.g. they have understood their problem and are now looking for a solution) or close (e.g. they are looking for products/services like yours).
Now you need to figure out what's your Buyer Persona and what content will they be needing in each stage.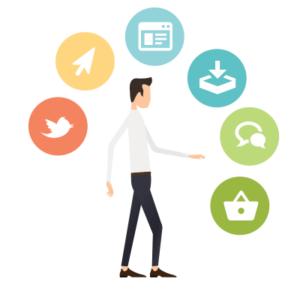 What is the Buyer's Journey?
"The buyer's journey is defined as the active research process a person goes through when purchasing a product or service. Everyone goes through this process, whether you've purchased a house, selected a restaurant for dinner, or even picked up a candy bar at the convenience store." (Hubspot)
To understand the Buyer's Journey facilitates you when creating content that needs to fit each stage of the purchasing process.
Buyer's journey (or Customer's Journey) is a real online journey. "Online" is where people search for answers and solutions nowadays.
Search engines, social media, blogs, videos. These are the tools your potential customers (and you) use to get from "where can I go on holiday for Christmas?" (opportunity – Awareness stage) to "I will go in Thailand for Christmas" (solution – Consideration stage) and then to "I'm  buying tickets for my journey from X tour operator" (decision – Decision stage).
Why is Buyer's Journey strategic?
In your website you exclusively talk about your products and services and you are only attracting customers that are in the last stage of their purchase. Right? What about other potential customers? Will you just leave them to your competitors?
Creating content for all of the stages of your buyer's journey will allow you to increase the range of target visitors that land on your website. Not everyone is going to purchase immediately, but perhaps they could in the near future so you better not lose them.
Are you considering to enter the world of inbound marketing?
Three stages of Buyer's Journey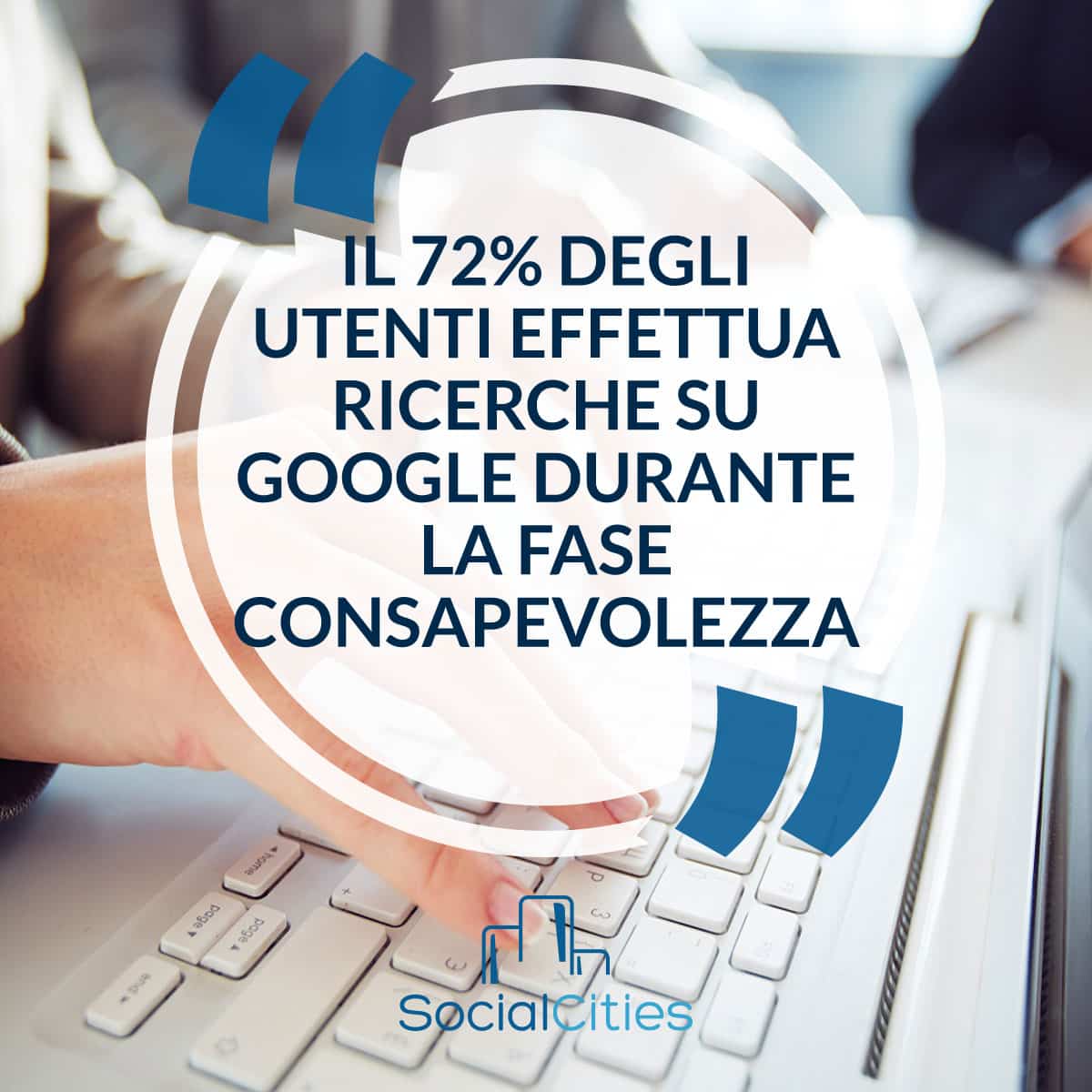 Awareness
The journey starts from a problem. The buyer knows there's a problem but doesn't know what kind of problem.
As a company, you should help the Buyer Personas to identify their problems. Give them the right message.
Some of the best kind of content to create during this stage could be:
blog posts
short whitepapers
checklists
guides
reports
This kind of content allows your brand to catch your potential customers' eyes. They will see you as a reliable source of information and you will be able to follow them throughout the second stage of the Buyer's Journey.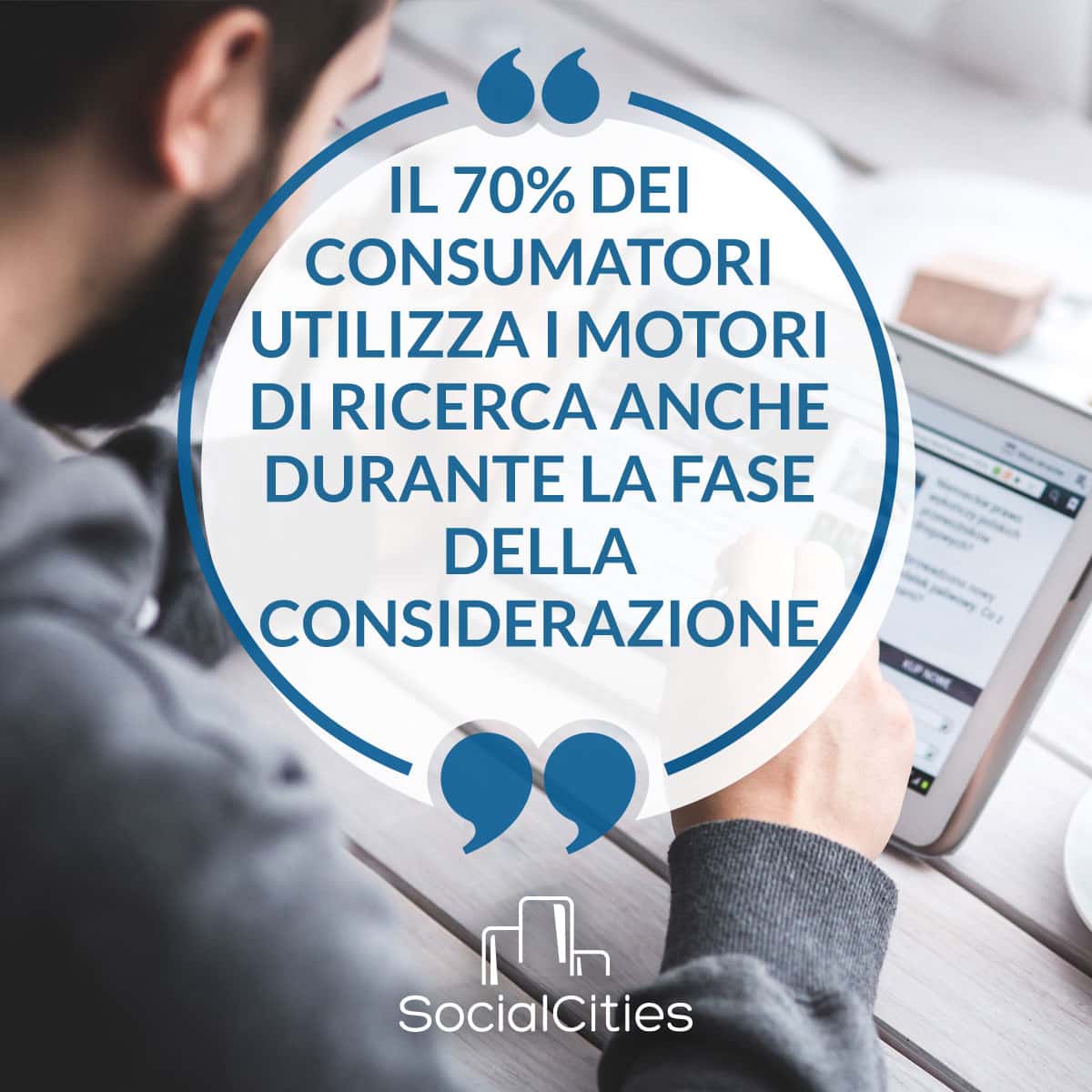 Consideration
Once the Buyer Personas have understood and defined the problem, they continue to the second stage of their journey: searching for solutions and considering their options.
During this stage the buyer is searching for solutions online, asking friends for opinions and considering the options to solve the problem.
During this stage the content could be:
posts targeting experts in the field
online webinars
tutorial videos
e-books
product and service comparison
It is essential to create content that has all of the key elements to solve Buyer Persona's problems during this stage.
You should let customers get to know you and find you because this helps them in deciding what's the best solution, and leads them towards the final stage: purchasing the product/service.
Decision
Here we are. Last stage. The potential customer has already identified the possible solutions to his problem and made a list of the suppliers and the products that offer the solution. Now the customer is ready to decide which company to trust.
During this stage the most appropriate content types are:
customer testimonial
product fiches
consulting
discounts
free demos
In the third stage the Buyer Persona is ready to purchase a product. However, this doesn't mean they will choose yours.
The right offer, the best content and the perfect communication channel are key elements in your strategy.
Do you want to create the best content for your Buyer Personas during each stage of the Buyer's Journey?
Here's an example of Buyer's Journey