The importance of the Buyer Persona: how to attract more customers
Are you thinking of converting to Inbound Marketing without defining the Buyer Persona? Huge mistake. It's like starting to build a house from the roof.
If you are willing to create a website, open an e-commerce site, write an article for the enterprise blog or attract new potential customers stop for a moment and think. First of all, you should identify the target of your messages and content.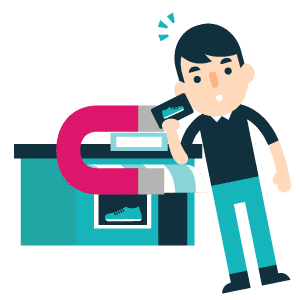 In Inbound Marketing the main character is the Buyer Persona.
If you are clear about your Buyer Persona you will create specially-made content. This will allow you to intercept the users that need your product and your company: they are the ones more willing to buy.
"A buyer persona is a semi-fictional representation of your ideal customer based on market research and real data about your existing customers.
When creating your buyer persona(s), consider including customer demographics, behavior patterns, motivations, and goals. The more detailed you are, the better.
Buyer personas provide tremendous structure and insight for your company. A detailed buyer persona will help you determine where to focus your time, guide product development and allow for alignment across the organization. As a result, you will be able to attract the most valuable visitors, leads and customers to your business. Ready to put this definition into practice? Learn how to create a detailed buyer persona for your business." (Hubspot)
Buyer Personas help you to put yourselves in your customers' shoes: understand what and how they buy, what drives them when choosing some products. This will lead you in creating custom-made content that will bring more traffic to your website and increase the possibilities to convert users into customers.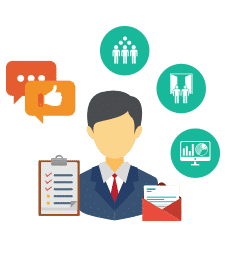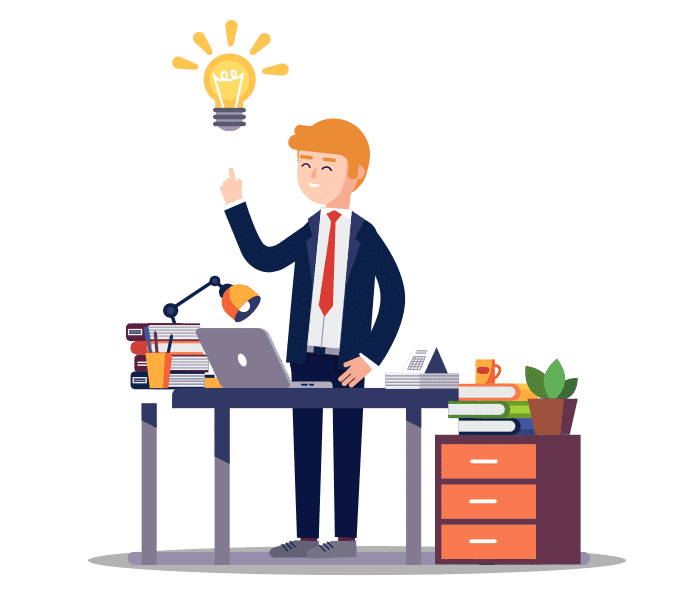 Why is it important to define the Buyer Persona?
Identifying the buyer persona in a clear way is extremely important for your business because you can:
create meaningful content for your target (saying "Energy saving" is quite different from saying "Energy saving for SME in food sector", don't you think?)
attract users with high probability of conversion into customers
gain users' trust
use their language
intercept users in the channels they use
Remember, you don't want just to attract any kind of user on your website, but only those who will most probably convert into customers. To do so, you need to know them well.
Thanks to the Buyer Persona your content will attract the attention of users that are inclined to buy your product.
To be clear about who your Buyer Personas are doesn't only help you to draw their attention to your website, but it also helps to close a deal. Keep the conversation lively with your leads and drive them in the final stops of the Buyer's Journey.
Do you want to create Buyer Personas that can make your company's inbound marketing strategy really effective?
How to create a Buyer Persona
Now you know how important it is to create a Buyer Persona. Are you wondering how can you do it?
One of the most important things to keep in mind is not to rely on guesses but on actual data coming from market research. Collect data through interviews, surveys and questionnaires targeting:
satisfied or unsatisfied customers
leads
potential customers who know your business thanks to references .
Your aim is to collect actual data and information on your ideal customers and identify the trends. This allows you to understand why customers buy your product and what leads them in their choice.
For instance you could try to send a survey to who is subscribed to your newsletter asking them what they prefer about your product and services, what problems they have solved and what difficulties they have experienced.
What data do you need to create the Buyer Persona?
Collect data, evidence and … ask them :
socio-demographic data: age, gender, education, occupation, income and family status
behavio[u]r: how do they obtain information and purchase something?
the goals your ideal customer wants to achieve when buying
challenges and concerns
what can your product/service do to help the buyer persona to achieve their goals and overcome challenges and difficulties
Once you have collected these data you should create a card with a name, a photo, a story and information on challenges, goals and difficulties. Here's your buyer persona.
Understanding challenges, goals and difficulties helps you to speak about their pain point and offer the solution your potential customers are looking for. You will not just talk about how good and valuable is your product, but you will show them how you can meet their needs.
Always remember: the higher the quality of you work when creating the Buyer Persona, the higher the strength of your inbound marketing strategy!