Handing out flyers, newspaper advertising and trade shows are all traditional advertising techniques that make up an efficient marketing strategy.
Nowadays internet has given us some new ways to get in the spotlight: Adwords banners, Facebook Ads, Linkedin Ads, remarketing, newsletters, sponsored post and pay-per-click campaigns.
These tools allow you to create more effective advertising, if you know how to use them.
Why is online advertising so important? Because it is possible to decide in advance who will see ads and when, and  how much views or clicks will cost. You are also able to discover how many customers a campaign has brought to your company (conversion rate) and, therefore, to calculate the ROI (return on investment).
These are great opportunities that offline marketing just can't give you. Think about the last trade show you attended. Do you remember how many contacts you have met and how much did it cost? Do you know exactly how many people have seen the billboard you paid for? Do you have any data on who has used your offers?
BENEFITS OF ONLINE ADVERTISING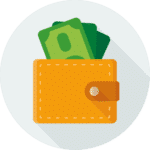 Cheaper than traditional marketing strategies
Results and the return on investment are measurable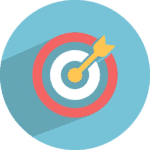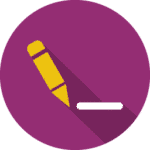 Changes in the process are possible
Your online advertising in our hands.
We have handled dozens of online advertising campaigns for startups. We have worked with small businesses and larger companies. We have advertised new outlets and have taken care of promotions, news on products, both main services and barely selling products of a company, branding and corporate philosophy.
How can we help you?
We listen to your needs, goals, challenges and comply with your budget
We analyse your communication channels, previous campaigns and your company's online performance
We show you a project and share a strategy with you for your advertising campaigns
We carry out an improvement proposal aiming your website, social media pages and other communication channels in order to grant a campaign's success
We set up, start and handle advertising campaigns
We regularly report to you and we propose improvements
Fill in the form and tell us about your ideas.
Our best offer, your greatest opportunity
Online advertising gives a huge boost to your business visibility. They allow you to rapidly increase your brand awareness, your sales and your contacts. However, what happens once your campaigns are over? If you don't settle a proper parallel strategy you may lose immediately the visibility you gained and its benefits.
We are here to offer you a whole package of services, tailored to your needs and your budget. It will allow you to have a long-lasting and successful strategy and achieve further results. The package includes: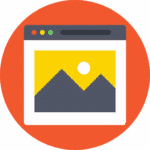 Website building and optimization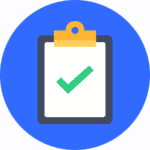 Content, publishing plan and enterprise's blog managing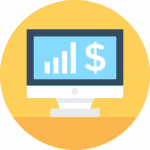 Sponsored campaigns planning and handling
Regular website reports in order to monitor the results/performances
In our experience, this has revealed to be the best combo to make the most of the online world's potential. Thanks to a mixed strategy combining SEO and advertising campaigns you will be able to get the best out of both. What are the results? Long-term reinforcement and immediate sales.
If you want to learn more about the package we offer, read the article on the experience with one of our clients.
THE CHANNELS OF YOUR ONLINE ADVERTISING